Get Ready for a 3 Day Cruising Retreat!
Hey there, incredible women! Are you ready for an unforgettable journey to pure bliss? Join us on a magical 3-day cruise to the Bahamas from April 11-13, setting sail from the beautiful port of Palm Beach, FL. 🚢✨
Picture this: Three days of pampering, relaxation, and genuine connections with like-minded women. Leave stress and overwhelm at the dock as you embark on a journey of self-discovery and rejuvenation. 🏖️🌺
Indulge in worry-free days where you can finally focus on YOU. Imagine the tranquil ocean breeze, stunning sunsets, and the warmth of a supportive community embracing you every step of the way. 💆‍♀️🌅
But that's not all! Our "Being Happy & Cruising There" retreat is designed to empower you with practical tools to conquer stress and overwhelm. Say goodbye to burnout and hello to a life of clarity, purpose, and happiness. 🌈💪
So, what are you waiting for? Grab your girlfriends, your favorite swimsuit, and get ready for a journey that'll leave you refreshed, inspired, and ready to take on the world with a heart full of joy. Reserve your spot now and let's sail away to a stress-free paradise! 🌴🛳️
Visit our website or give us a call to secure your spot today. Get ready to relax, rejuvenate, and reconnect with the best version of YOU. See you on board! 🌊🌞

Here's a glimpse of what awaits you:
🏖️ Luxurious Bahamas Cruise: Our adventure begins with a tropical cruise departing from the scenic port of Palm Beach, FL on the morning of Thursday, April 11, 2024 and we arrive back to port in Palm Beach, FL on Saturday, April 13, 2024. Please plan your flights to arrive in Palm Beach on the evening of April 10th to ensure you're ready to board the ship bright and early the next day. Each participant will be in an Ocean View stateroom to ensure the best experience!
🏝️ Wyndham Beach Resort Excursion: During our cruise, we'll make a delightful stop at the Wyndham Beach Resort, where you'll have the chance to bask in the sun, swim in crystal-clear waters, and relax by the pool. It's the perfect opportunity to unwind and indulge in a little luxury.
🌅 In-Person Group Coaching: Each evening, we'll come together for empowering in-person group coaching sessions. These sessions are designed to provide you with valuable tools to conquer stress, find clarity, and embrace a more fulfilled life.
As we count down the days to our departure, keep an eye on your inbox. We'll be sending you updates and detailed information to ensure your journey with us is smooth and worry-free.
Please note that flights and/or hotels to Palm Beach, FL are not included in the package, so plan your travel accordingly. We recommend arriving on the evening of April 10th to avoid any potential flight delays and ensure you're all set for the exciting adventure that awaits.
If you have any questions or need assistance at any point, our dedicated team is here to support you. Don't hesitate to reach out.
Get ready to embark on an incredible adventure of self-discovery, connection, and rejuvenation. We're honored to have you join us on this transformative retreat. Here's to creating memories that will last a lifetime!
Warmest wishes,
Tiffany Cepeda, CEO
Mind & Business Team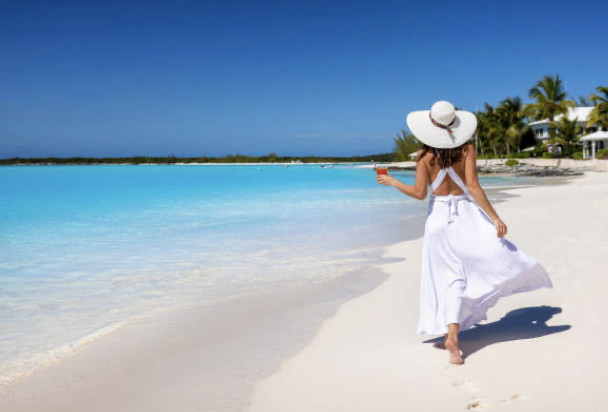 We have an incredible experience awaiting for an exclusive group coaching retreat experience where you get to enjoy three days of relaxation, growth, empowerment, and a time of refresh. We believe that taking a step to unwind and get rejuvenated is crucial! We cannot wait to share the experience with you!
*Please make sure you have an updated and current passport in order to travel to the Bahamas and return to the US.
Thanks for submitting your information! Please continue with the checkout process.
Frequently Asked Questions
Can I get a refund if I'm unhappy with my purchase?
There are no refunds for the retreat as we have to have rooms booked in advance per the cruise line's terms and conditions.
As stated in Teachable's Terms of Use, Coaching and Retreats are NOT covered by Teachable's 30-day student refund policy.
Will I need a Passport to travel to the Bahamas?
You will need a passport to enter the Bahamas and to return back into the US. Please make sure you have an updated and current passport for travel.
What Cruise Line are we embarking on?
We will be embarking on the Margaritaville cruise line to the Bahamas. We are very familiar with their line and travel quite often with them. All food is included, waters and juices. This is an ALL INCLUSIVE cruise however soda and alcohol drink packages are not included and will be at the participant's expense. Your trip includes an incredible excursion to the Wyndham Resort where you will have access to their incredible beach, pool, and amenities in the Bahamas.
Will we have time to relax and enjoy our trip as well as have a coaching experience?
Absolutely! You will have a balanced time with our group coaching experience on Day 1 and Day 2 in the evenings and get to relax, have fun, and enjoy the vacation experience during the days.
Will I need a vaccine or a health record to enter into the Bahamas at this time?
No, you do not need a specific vaccine or health record at this time to travel into the Bahamas or to return to the US. You can always look at the Bahama's travel website for more information HERE!